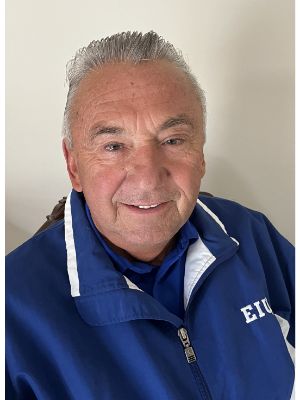 Graduate of Bismarck-Henning High School and Eastern Illinois University.
Competed in five sports as a prep; cross country, track,
baseball, basketball and football.
Won NCAA Division-II long-jump championship in 1974.
Three-time AIl-American.
Ran leg on EIU's 440-yard relay team placing 5th nationally.
Ran leg on EIU's 880-yard relay team that set school record.
Competed for Chicago Track Club (1975-1978).