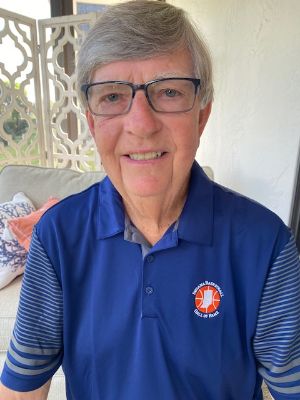 1954 graduate of Westville High School.
Three-time All-Conference player at Eastern Illinois University.
All-Tournament Team 1957 NAIA Nationals.
Eastern Illinois University All-Century Basketball Team.
Head Coach at five high schools; Chesterton, Middlebury, Thorntown,
Whiteland and Frankfort.
Coached 18 seasons at Frankfort, compiling a record of 286-133,
eight sectional championships, two regional titles and five conference crowns.
Overall record in 26 seasons 381-214.
IBCA District 3 Coach of the Year 1977 and 1985.
Floor at Case Arena named John Milholland Court.
Frankfort High School Principal 1990-2001, completing 43-year career in education.
Eastern Illinois University Athletic Hall of Fame, Indiana Basketball Hall of Fame,
Frankfort High School Hall of Fame, Illinois Basketball Coaches Association Hall of Fame.