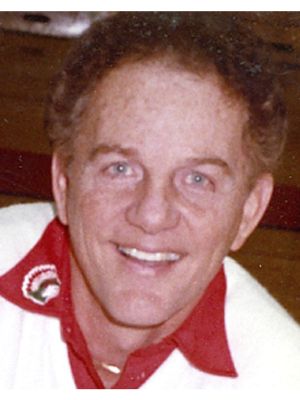 Graduate of Williamsport High School (1952).
Attended Milligan College in Tennessee.
Lettered in Tennis at Milligan (1956).
Head Boys Basketball Coach; East Lynn High
School, Potomac High School, Catlin High School, Olympia Fields
Rich Central High School, Danville, IL High School and
Anderson, IN high School.
At Danville High School compiled 81-36 record, 3rd-place
finish in 1971 IHSA Tournament and two Big 12 Conference
Championships.
In 18 seasons at Anderson High School had record of
343-114, coached eight Indiana All-Stars, two Indiana
Mr. Basketball Award winners, one All-American and one
Arthur L. Trester Award recipient.
Indiana All-Star Game coach in 1981 and 1984.
McDonald's All-American Game coach 1990.
Led Anderson High School to four state runner-up finishes,
won nine regionals, ten sectionals, two Indiana Basketball
Hall of Fame Classic Championships and five North Central
Conference Titles.
32-year coaching record 581-236.
Member Indiana Basketball Hall of Fame 2010.
Avid golfer, made nine holes-in-one.